Blockchain technology has transformed the financial services industry over the past decade. The rise of cryptocurrencies and non-fungible tokens (NFTs) highlight the massive shifts in how people, organizations, and governments spend and make money. Meanwhile, blockchain experts are discovering new pathways to use the technology to run fairer, more sustainable businesses.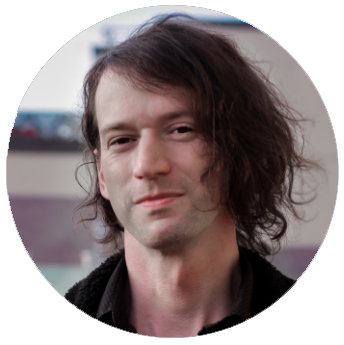 In this fireside chat, recorded on October 27, 2021, Daylight Lab director Nick Merrill was joined by Jake Hartnell, co-founder of Public Awesome and its project, Stargaze, a decentralized, self-governed social protocol that integrates NFTs, social tokens, and decentralized autonomous organizations (DAOs). Hartnell graduated from the UC Berkeley Master of Information Management and Systems program in 2014, and was an affiliate with the UC Berkeley Department of Electrical Engineering and Computer Science (EECS) in 2016.
The conversation focused on how the use of tokens on a blockchain can enable new forms of governance that support collective organization and ownership. Hartnell explained that tokens are a "new primitive for the web" that can be used not only for currency, but also as shares in a voting organization (and other purposes). "With these little bits of data on the blockchain, you can encode whatever functionality you want into them," Hartnell explained.
Tokens can be used to register votes among members of a "decentralized autonomous organization," or DAO, Hartnell said, explaining that a DAO is "an organization that is not written in terms of legal documents, but is instead written in terms of code that usually lives on a blockchain." Hartnell provided an overview of several DAOs have been developed with a range of purposes, including content curation and pooling funds to be used for a specific purpose.
Merrill and Hartnell discussed how different organizations could use DAOs, and how the early development of this new governance model could have long-term ramifications. "I would encourage all of you to get involved in DAOs," Hartnell told the audience. "People have to make the future they want. There's a lot to be said for setting the right culture early on…. We need to get more diverse people active in these kinds of conversations, and not just have people sit on the sidelines."
Watch the full panel above or on YouTube.
Examples of DAOs (shared by Jake Hartnell)
Topics