The CyberMētis Speaker Series connects cybersecurity experts and practitioners with UC Berkeley students to discuss the wide range of practical skills and acquired intelligence required to operate in a constantly changing natural, human, and digital environment.
---
The idea behind CyberMētis is based on the Greek titan "Mêtis," known as the titan of wisdom and cunning. Similarly, the Greek word metis meant a quality that combined wisdom and cunning, and is often used to describe the legendary hero Odysseus for his embodiment of adaptability and intelligence.
The concept of mētis is a nice fit for people working in cybersecurity, as it represents the importance of having a range of knowledge and skills necessary to address the evolving digital security landscape.
The CyberMētis Speaker Series invites graduate and undergraduate students, researchers, and faculty from the UC Berkeley campus to engage with experts and practitioners from various segments of the cybersecurity field.
This series is designed to show students that cybersecurity is a wicked problem that requires know-how and creativity to manage; that cybersecurity is a socio-technical endeavor requiring social and management skills as much as technical depth; and that there are entry points into the practice for students of diverse backgrounds and disciplines.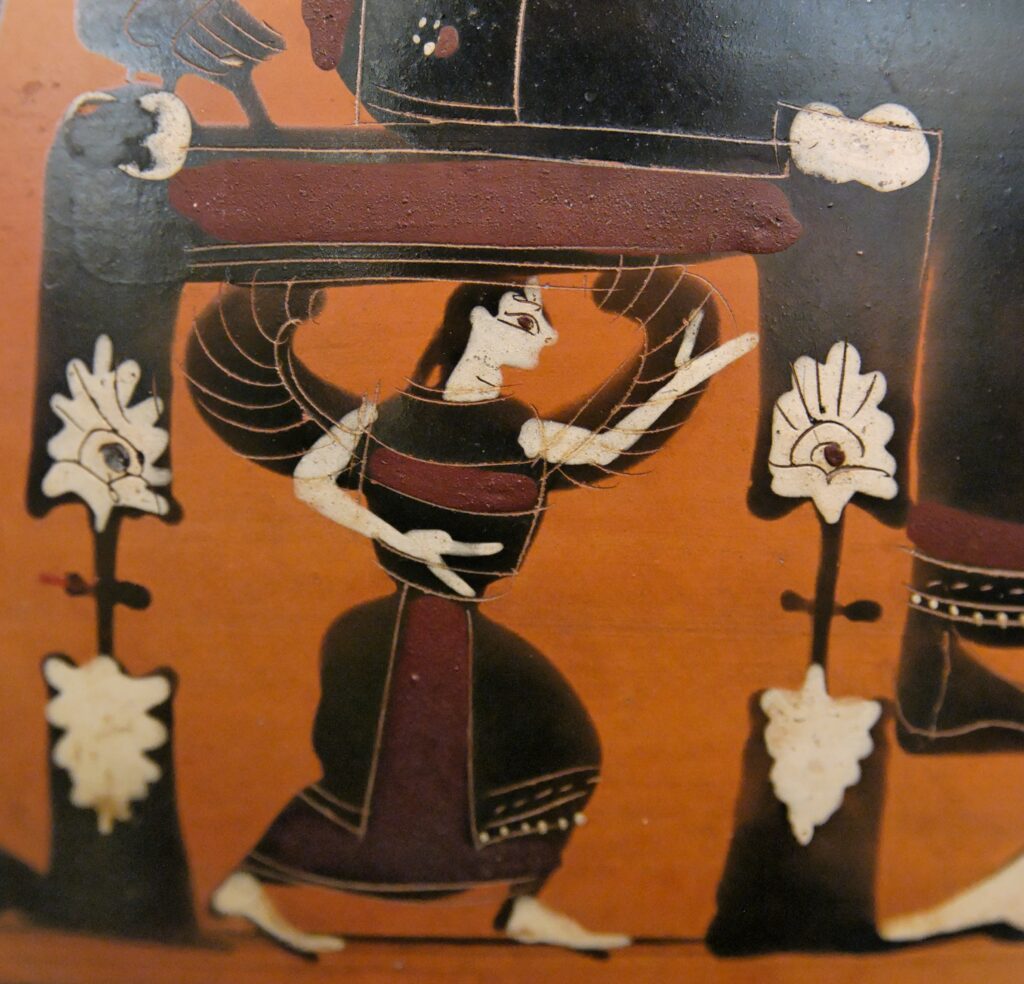 "Broadly understood, mētis represents a wide array of practical skills and acquired intelligence in responding to a constantly changing natural and human environment."

James Scott, Seeing Like a State
---
Spring 2023 Series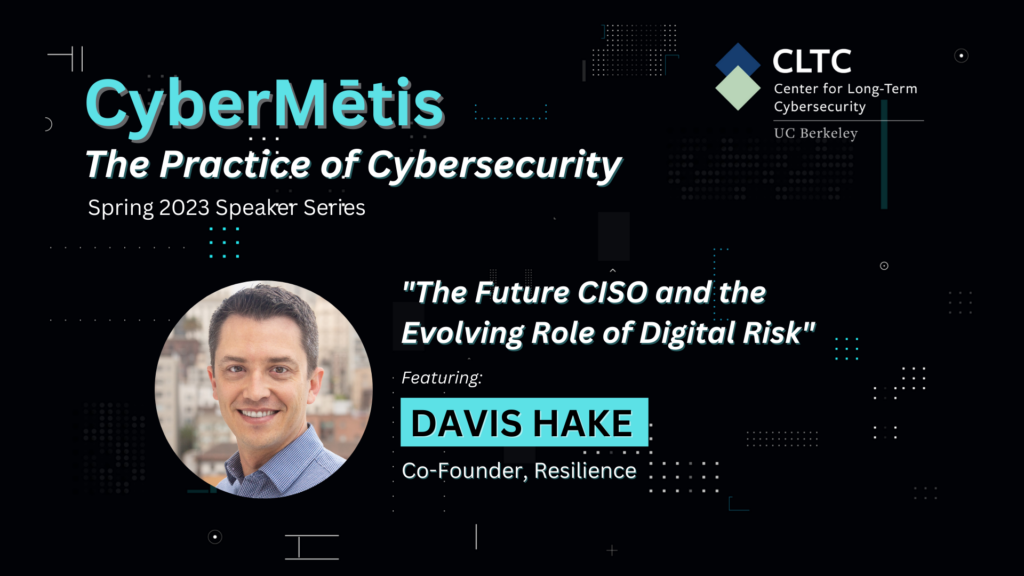 "The Future CISO and the Evolving Role of Digital Risk"
Davis Hake, Co-Founder of Resilience
In this talk, Davis Hake will share his perspective on the evolving role of digital risk in companies and which areas the security community needs to pay more attention to. Discussion topics will include:
budgeting to stop cyber attacks while also growing company revenue;
cybersecurity solutions that enable vs block business priorities;
how much cyber insurance and risk transfer a company should have; how cybersecurity leaders balance responsibilities to their users vs their companies; and
what Boards of Directors are looking for in the talent pipeline.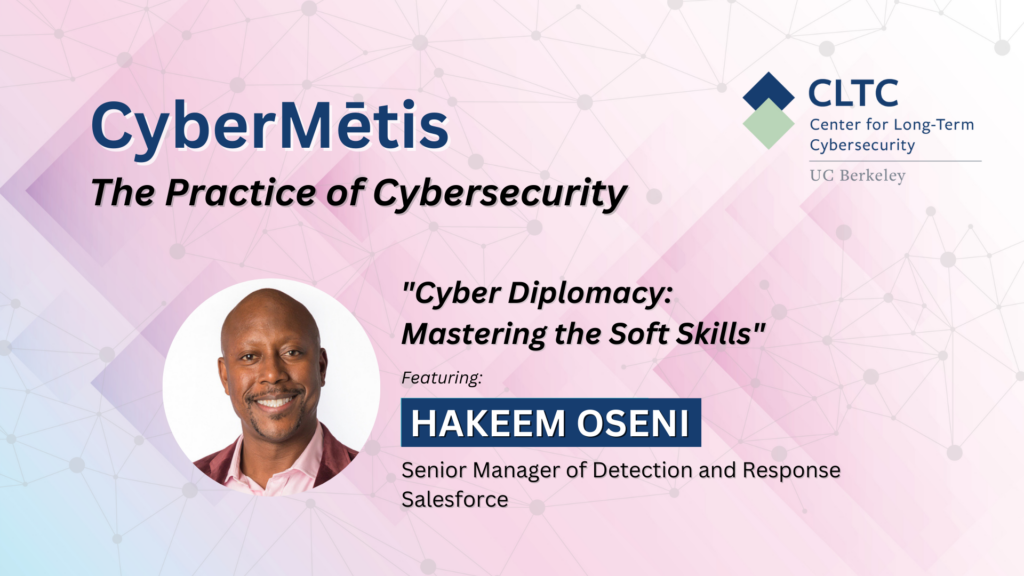 "Cyber Diplomacy: Mastering the Soft Skills"
Hakeem Oseni, Senior Manager of Detection and Response at Salesforce
Cybersecurity in private enterprise is as much about relationships as technology. In this session, Hakeem Oseni will share strategies for using diplomacy and personality to achieve good security outcomes. We will discuss tips and tricks for leveraging interpersonal and emotional skills and stories to win people over and make them feel part of the security mission.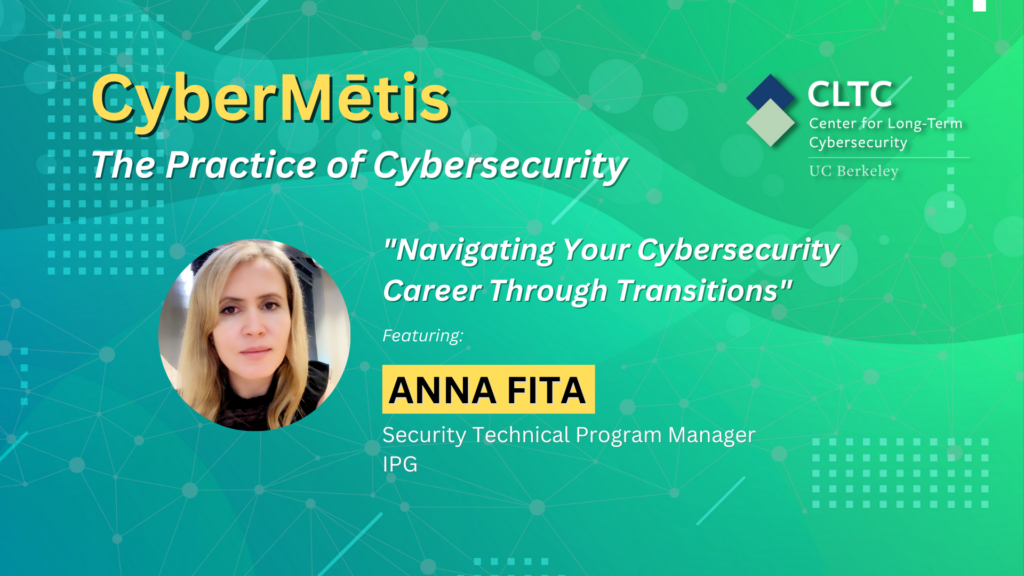 "Navigating Your Cybersecurity Career Through Transitions"
Anna Fita, Security Technical Program Manager at IPG
In her talk, Anna Fita will discuss the evolving complexity of the cybersecurity landscape and approaching mid-career transitions with an open mind.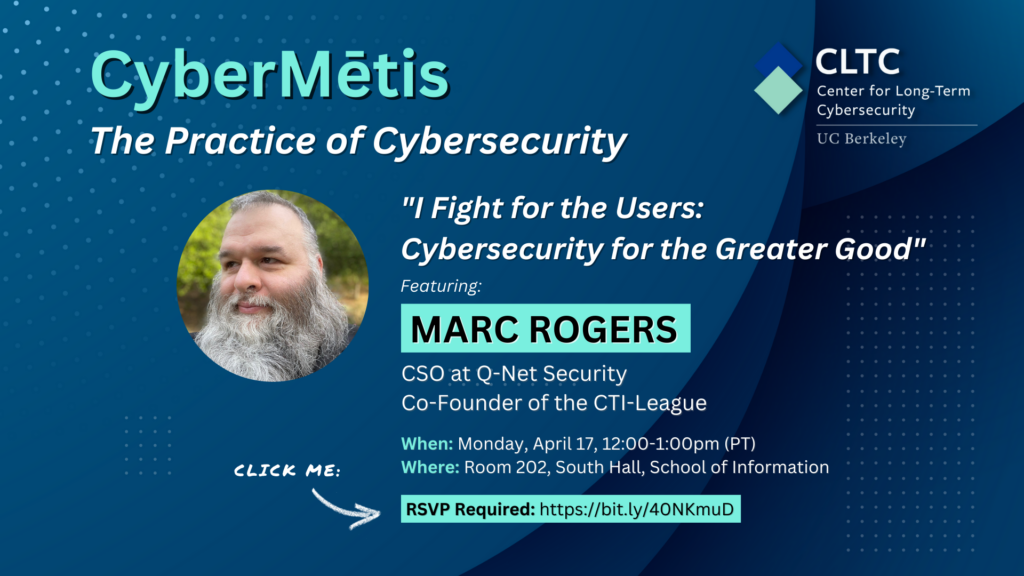 "I Fight for the Users: Cybersecurity for the Greater Good"
Marc Rogers, CSO at Q-Net Security and Co-Founder of the CTI-League
In his talk, Marc Rogers will discuss his volunteer work in cybersecurity, namely three case studies of activities he has recently been involved in, including:
Takeaways from helping the White House shape the recent National Cybersecurity strategy
Using automation to defend people below the cybersecurity poverty line
Building volunteer-driven internet emergency service programs
Stay tuned for the rest of the series to be announced! Subscribe to the CyberMētis mailing list to receive the latest notifications on upcoming news and events.
---
Previous CyberMētis Speakers
Chris Janczewski – Head of Global Investigations, TRM Labs
Christopher Painter – President, The Global Forum on Cyber Expertise Foundation; U.S. Department of Justice (former)
Jessica Peck – Attorney, Computer Crime and Intellectual Property Section (CCIPS), U.S. Department of Justice
Clifford Stoll – Astronomer, Author of The Cuckoo's Egg: Tracking a Spy Through the Maze of Computer Espionage
Sean Zadig – Chief Information Security Officer, Yahoo